How We Do Earth Day, Every Day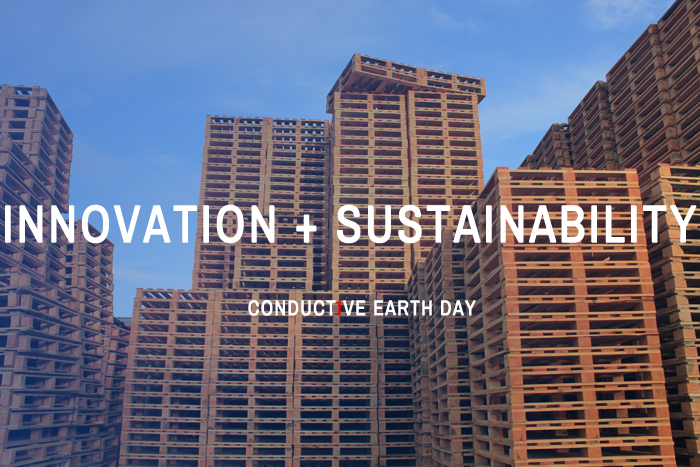 When it comes to innovation, Conductive is dedicated to protecting the environment for future generations by challenging ourselves to reduce environmental impact. Beyond wire cable manufacturing, we redesigned our shipping pallets to provide a sustainable alternative to using virgin wood planks. This led to the creation of the environmentally friendly pallets that we use to ship our products with, which save thousands of trees every year. In collaboration with local wood recycling companies and pallet manufacturers, these pallets are made entirely of recycled wood chips from discarded wood furniture and wood crates.
True to our innovative DNA, Conductive's engineers redesigned the pallet structure and product packaging cartons to ensure that the strength of the wooden planks would be suitable. Reevaluating the industry standard wooden pallets now allows us to reduce our carbon footprint on our planet.