What is VW-1 and Why is it Important?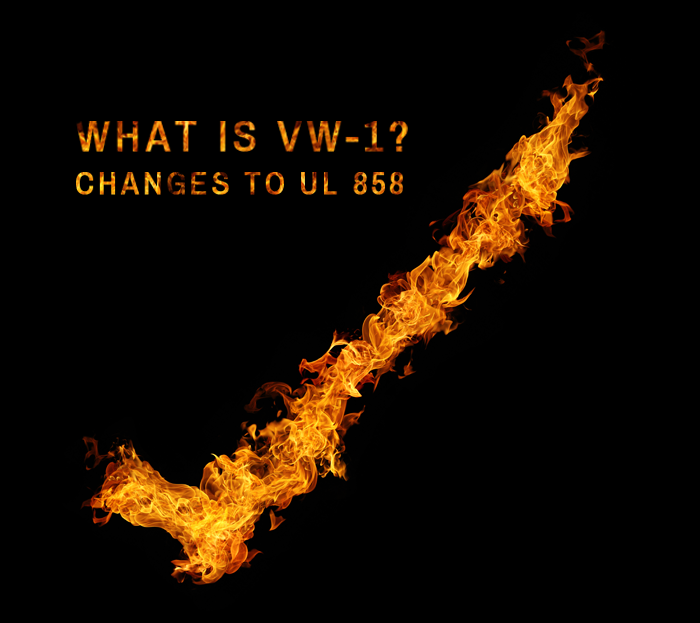 Electrical fire safety is crucial within the home appliance industry. Cooking appliances have been the leading cause in home structure fires, as reported by the National Fire Incident Reporting System and various annual surveys. In the effort to reduce electrical fires caused by household cooking equipment, Underwriter Laboratories (UL) has now updated their standards for UL 858 regarding the construction of these appliances to require insulated wires to comply with the VW-1 Flame test.
The VW-1 Flame test, also known as the Vertical Wire Flame test, evaluates a wire/cable's ability to resist fire while vertically suspended. The flame is applied for 15 seconds and repeated 4 more cycles after each time when the wire stops burning for a total of 5 cycles. To pass the VW-1 test, the wire must not burn longer than 60 seconds after the application of fire and neither the indicator paper flag above the sample nor cotton batting below it may ignite during the test.
Conductive has an extensive array of wires designed with VW-1 standards in mind. Our specialty line of VW-1 rated high temp wires are made with cross-linked insulation that will not melt after exposure to temperatures exceeding normal operating conditions. Check out our Alta™, Vuurguard®, and Hetta-Lite® series.